Family Home Daycare vs Child Care Center
October 2nd 2012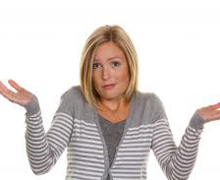 I live my life with the attitude that honesty is the best policy and I carried this mindset with me while writing this article. Some will find this refreshing and comforting, while others prefer to be told what they want to hear. Which ever category you fall into helps to drive your decisions. In this case, a decision that will help shape your child's younger years.
In a society where the majority of mothers and fathers are working outside the home, the need for quality childcare is growing at a rapid pace. All parents want only the best for their children, especially when it comes to child care. Since it is widely acknowledged that the first five years of a child's life are the most important of their formative years, parents of young children feel a greater urgency to find that right environment for their children.
Each environment has its pros and cons. Some children flourish better in Center based care while some children do better in a home daycare. Some children find the large number of playmates exciting, such as in a center, while others find that intimidating and prefer playing and learning alongside a smaller group of children, such as a home daycare.
However, no matter how much one loves children. No matter how much one was born to work with children. When there are 10+ kids all bouncing around you, all screaming and yelling, all asking questions, all having sharing issues, all feverishly vying for your attention, x 10 hours a day x 300 days x 10+ years, it's not education that keeps one calm and collective, it's not the establishment that ensures ones smile, and it's not the paycheck at the end of the month that keeps one happy. It's a genuine love for children, patients, a higher moral value, discipline over ones emotions, and this is an important one, pride in ownership of ones business and an inherent want to uphold it's good name that keeps one still positively molding young minds at that eleventh hour. THIS is the single biggest detail that differentiates a well run Family Home Daycare from a Preschool Center. You can read time and time again that a big negative of Center based childcare is high employee turnover. This is because working with many young children day in and day out is a very demanding job. Not so much demanding in the physical or mental sense, but emotionally demanding. If anyone tells you different they are probably not being completely honest with themselves. Simply put, when an employee has no vested interest in the business and only sees it as a job to get from point A to point B it is only a matter of time until the proverbial hair is pulled out. Now of course, there are many exceptional child care providers working in many different environments. Your job, as a parent, is to locate those individuals. If they happen to work in an A+ setting all the better. But all in all it boils down to this... it matters ZERO what the name on the outside wall says. What matters is the character of the person interacting daily with your child.
I stress "well run" Home Daycare because this quality, or lack thereof, varies widely in home based daycares. +1 for Centers here because common sense dictates that they have a more consistent level of quality in comparison. Child care centers are businesses. They have bosses (i.e. directors) and employees. They are usually run out of a large commercial building which is leased. Centers usually have more money to draw on and therefore, as a result, usually have nicer things and a larger environment, and more toys and materials at their disposal. Centers have more children attending which is good or bad depending on your perception. Centers usually maintain longer running hours which is also good or bad depending on your perception. They are able to stay open longer because they have multiple employees which relieve each other after an 8 hour shift. So the pickup time provider may not be the same one you left your child with, which can make for some communication holes.
Taken from a prominent preschool review website here is good example of a typical attitude parents can sometimes take from a Center based experience... "We had our son there for about 11 months. Nice and clean facility, decently priced, but the staff changes all the time and management does not communicate with the parents why they are gone. They will say "they had a family emergency and had to leave town". You will be referred to as Mom and Dad, because nobody will bother to learn your name." As opposed to Center based care, Jamie and I will learn your name and genuinely care about the relationship and trust that develops between parent and provider. We constantly put ourselves in your shoes and therefore we treat your child as if they were our own. Having three children of our own, we fully understand the trust that must be placed with us and we take this earned trust extremely seriously.
So... just what is a family home daycare? In short, it is childcare that is offered in the provider's own home. This arrangement has been around as long as parents have had neighbors and friends nearby to help care for their children. Today it's a way for many people who truly enjoy taking care of young children to do the work they love. Some may assume that this is just baby sitting. Actually, a quality family home daycare is so much more than that. A quality home daycare strives to excel beyond basic licensing requirements. Quality childcare providers are entrepreneurs who take pride in their small businesses and continually challenge themselves to remain at the leading edge of the child care profession.
An inherent advantage that a home daycare can offer children and parents alike, is continuity. No other childcare arrangement can match the consistency of care that a quality family home daycare can provide. The same person cares for the children all day and can share complete information with the parent. The parent-provider relationship is often individualized and close. Children have a single, consistent caregiver (sometimes two), promoting a sense of safety and security; helping to foster a close and trusting relationship between child and provider. Parents can rest assured that their child can go from infancy to kindergarten with the same childcare provider.
A home daycare often appeals to parents who want to keep their child in a warm and caring homelike environment. They prefer to relate to a single caregiver and believe that children are healthier, happier, and more secure in a smaller group setting. A home atmosphere fosters an overall feeling of satisfaction, contentment, and security. A homelike environment is comforting and reassuring for children. Homes are comfy and cozy, never cafeteria-style or institutional-feeling. In a quality home daycare, children get nurtured the way they should be, and deserve.
One of the major benefits a home daycare can offer parents and their children is a small group, due to the low child to adult ratio that each home daycare must legally adhere to. A smaller group means your child is more likely to get the one-on-one interaction he or she needs and deserves. Small groups are less stressful to children. In them, children can foster closer social bonds and get closer attention. This kind of nurturing, individualized attention contributes significantly to a child's social and emotional growth. Furthermore, any parent of a young child knows that the fewer people their child is exposed to, the less likely they are to become ill.
Another potential advantage of a family home daycare is the mixed-age group of children that the provider cares for. Because of this, siblings can be cared for together, and children have the opportunity to interact and socialize with children in the same and other age groups. These mixed-age groups more closely mirror most families and other real life situations, and can help your child learn to feel more comfortable around older and younger age children.
Bottom line, a quality child care situation can be a wonderful asset for parents striving to raise healthy, happy, and self confident children. Both child care centers and family home daycares have many pros and cons associated with each. Each family's decision making process is different. It simply boils down to what child care arrangement works best for you, your family, and your child. Jamie and I encourage families to look around and visit as many child care facilities as their time will allow. This will let you more accurately discern quality child care from just so-so.
We don't envy you. Most parents take this decision very seriously and put a great deal of thought and time into it - as you should! Obviously we are a little biased, but we believe you, your child, and your family would be completely content and happy at Building Blocks Home Daycare. Because we are fully committed to our chosen profession, we made a significant investment into our home, thereby dedicating a large portion of our home strictly for daycare. This gives us the unique advantage of having the best of both worlds. We have a small group of children (comparatively), yet at the same time we offer a childcare center like environment; with lots of stimulating colors, no nick-nacks to avoid, and with large child friendly areas for children to actively explore.
Good luck with your decision. And we hope the article helped shed some light on a few less known advantages and disadvantages of each. « Back to Blog